Dear customers, we are unable to access our warehouse in Brookvale Sydney due to a fire.We are unable to process any orders until further notice.Apologies for this inconvenience.
Shine + USB Charger = VSHINE
A powerful, waterproof light and phone charger that's super bright, versatile, and dependable. Useful everyday, essential one day. Voltaic Shine Light plus USB Charger
Shine Features Brightness (CREE LED)
Specification
low = 75 lumens
medium = 140 lumens
high = 220 lumens
Runtime
low = ~ 31 hours
high = ~ 7.5 hours
Battery and Device Charging
Capacity: 5,000mAh, 19 Watt Hours
Output: 5V/1.2A USB
Battery Type: Li-Polymer
Protection: Short Circuit, Over Charge, Over Discharge, Over Current, Over Temperature
Dimensions: 1.4 x 5" (36 x 126mm), cable = 56" (142cm)
Weight: 7.7 ounces
Charge Time: 5.5 hours from USB, 8 hours from 3.5 Watt solar panel in good sun (solar panel not included)
(VSHINE)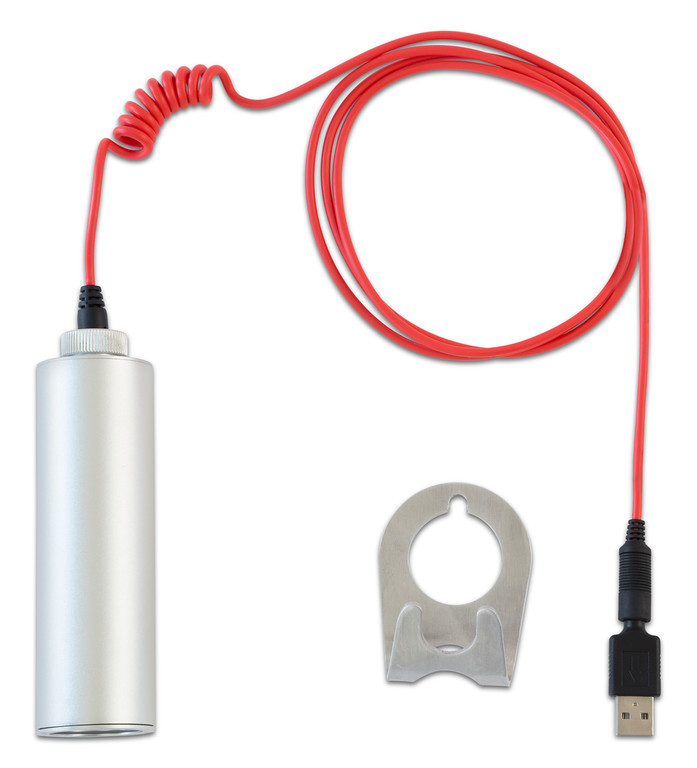 Shine Solar Light + USB Battery
56" cable
Wall Mounts for Light and Solar Panel
Solar Panel NOT Included
Smartphones:
Charges all USB Devices including all Apple, Android and Blackberry smartphones.
Tablets:
Charges all tablets that are powered by USB including Apple iPads and Samsung Tablets. Will not charge tablets that charge at 12 or 16 Volts.
---
More From This Category