Dear customers, we are unable to access our warehouse in Brookvale Sydney due to a fire.We are unable to process any orders until further notice.Apologies for this inconvenience.
P3Solar 30 Watt Flexible, Fold up Solar Panel
P3Solar's P3 products are designed for United States and Allied Armed Forces personnel requiring the smallest, lightest, highest power density portable solar chargers in support of mobile forces operating in austere environments. Our products scale to meet the mission's portable power needs and are reliable to use again and again. We deliver these products in a timely, cost effective manner and support their use until no longer needed or functional.
Features :
Lightweight and portable.
Silent, efficient solar cells that work even in low light, cloudy and cold conditions
Grommets for mounting or securing Weatherproof and UV resistant
Built-in reverse current diode protection.
Built-in voltage cap on 6.5 watt and 12 watt models.
SAE 2-prong water-resistant trailer plug connections Durable – GSE CIGS cells cannot be broken like common crystalline silicon photovoltiac materials.
Conforms to military standards (MIL-STD-810).
Benefits :
Easy to transport and use
Use anywhere without disruptive noises
take or tie down in an ideal location for maximum sun exposure
Unlimited uses Will not overcharge or damage electronic devices and batteries
Effective in both dry and damp environments
Can withstand rough transportation and harsh operating conditions
Meets the United States Army's series of standard environmental tests
P3 Solar Sunlinq Charging chart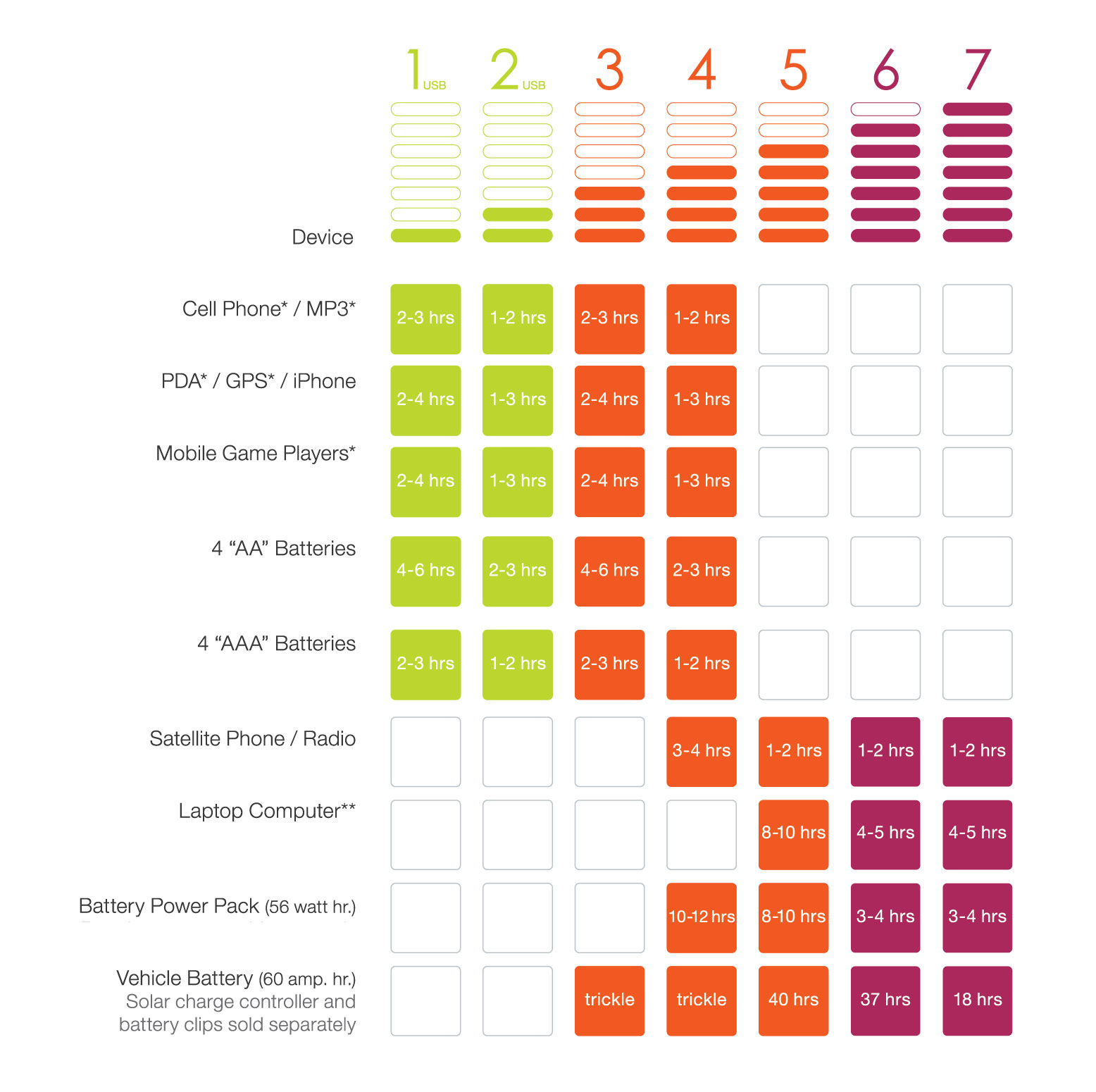 Check out our solar charging chart here
(GSSP30-Camo)
| | |
| --- | --- |
| SKU | GSSP30-Camo |
| Brand | P3Solar |
---
More From This Category