Dear customers, we are unable to access our warehouse in Brookvale Sydney due to a fire.We are unable to process any orders until further notice.Apologies for this inconvenience.
OffGrid Solar Backpack - VOG6W
The OffGrid Solar Backpack charges DSLRs, smartphones, and other USB devices on the go. With 6 Watts of solar power and dedicated storage for all your gear, this solar powered backpack is perfect for everyday adventures.
(VOG6W)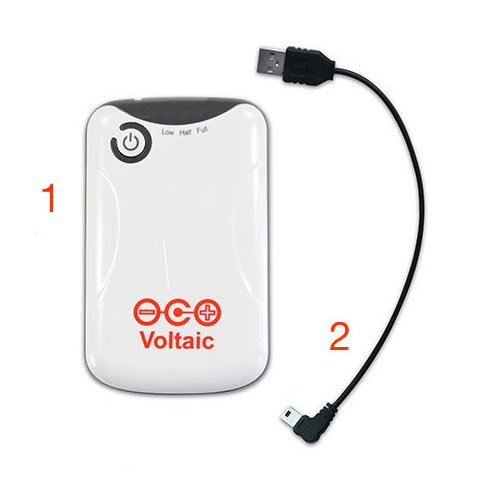 Includes:
Convereter Solar Backpack +
V15 USB Battery
MicroUSB Cable - conects battery to devices that charge from micro USB

Smartphones:
Charges all USB Devices including all Apple, Android and Blackberry smartphones.
Tablets:
Charges all tablets that are powered by USB including Apple iPads and Samsung Tablets. Will not charge tablets that charge at 12 or 16 Volts.
Digital Cameras:
Charges both DSLRs and cameras that charge from USB. For DSLRs, optional camera charger cradle that matches your camera battery is required.
1.5X smartphone charges from Voltaic battery
3 hours in the sun to charge smartphone
4 hours of smartphone usage from 1 hour in the sun
0.65X tablet charges from Voltaic battery
6 hours in the sun to charge smartphone
1.5 hours of tablet usage from 1 hour in the sun
0.35X tablet charges from Voltaic battery
11 hours in the sun to charge tablet
50 hours of tablet usage from 1 hour in the sun
0.8X camera charges
4.5 hours in the sun to charge DSLR
---
More From This Category