Freeplay Assist Solar and Wind up Emergency Radio
Designed specifically for rugged, off-grid environments, the Freeplay Assist Emergency Radio goes beyond a response to crisis. Compact and lightweight, the Assist is a multiband radio, flashlight and mobile phone charger with a built-in emergency siren. Assist's small size makes it easy to slide into the side pocket of a rucksack.

Play/Shine Times (on fully charged battery):
Radio - 12 hours
Light - 10 to 12 hours
Power Source
Self-Charge: A glass-reinforced nylon handle with comfortable knob harnesses human energy by cranking. The handle is connected to the 3-phase alternator via a transmission. Winding will not damage the radio and all the generated power will be conserved and stored.
Solar Panel: A polycrystalline 3.6V 20mA solar panel is integrated into the radio. This serves to play the radio or to charge its batteries without having to wind.
Power Management: A rechargeable NiMH 3 cell battery pack stores the energy generated from human and solar power. The radio will play for 20 to 30 minutes at good volume per 30-second wind.
Light
The Assist has two ultra-bright LEDs built into a flashlight feature on the side of the radio. When switched on these LEDs provide a useful beam of light.
Mobile Phone Charging
Assist has a power output socket on the side of the radio that may be used to recharge mobile phones. Assist Solar Radio tips include Nokia large pin, Nokia small pin, micro USB, mini USB, Sony K750, Samsung D800, iPhone tip.
**Please note that mobile phone charging is for emergencies, it will charge enough from cranking to supply enough time to make an emergency phone call, it is not designed for everyday charging.
Siren Alert
A siren feature allows the user in distress to attract attention to their predicament.
Speaker
7cm 3 W, 8-ohm loudspeaker
Antenna
FM and SW: Unbreakable, user replaceable flexible steel wire antenna.
AM (MW): Internal ferrite rod antenna. A telescopic antenna is also available as an option.
Frequencies
FM: 88-108 Mhz SW1 5-10 MHz
AM (MW): 500-1700 kHz SW2 10-18 MHz
Size / dimensions :
Width: 150 mm
Height: 83 mm
Length: 52 mm
Weight: 220 g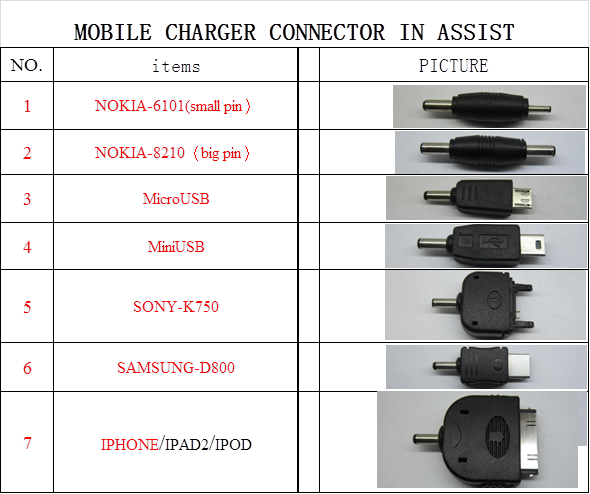 (FPAS)
---
Others Also Bought
---
More From This Category